An interview with Ingo Leindecker and Thomas Diesenreiter on the Cultural Broadcasting Archive – by Georg Wellbrock
CBA is a hosting service for independent and noncommercial radio stations in Austria and beyond. Since 1999 the number of available audio files increased constantly and until June 2014 it reached more than 45.000 pieces – which huge amount of audio data could be completely listened to in approximately four years if played nonstop. Beside the audio files the platform preserves various further data like pictures, videos or text documents.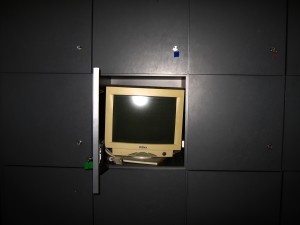 In this radio show CBA (Cultural Broadcasting Archive) activists Thomas Diesenreiter and Ingo Leindecker tell us about the past and present challenges regarding programming and maintaining this exchange-platform. Beside topics like solutions for long term preservation and copyright issues in Austria they speak about their experiences with commercial hosting services. Last but not least questions are raised about their plans and commitments within the CAPTCHA project.
download
All the music heard on the show is published under a Creative Commons license (June 2014):
Delenda – True
Delenda – Urban dictionary
Delenda – Good time
Delenda – Baruc
Arbalord – Lo
Starlight – Nouvelle aventure