The first mixed language radio show referring to topics of ARCHIVIA 14 – by Helen Hahmann
CAPTCHA Radio Show #6 is a review on the ARCHIVIA 14 conference in Linz in September 2014. We talk to Tamar Millen from the Community Media Association (UK) and to Joachim Losehand from Radio FRO in Linz about copyright challenges for archiving online and their approaches to store and share shows produced in Community Radios. The broadcast is partly in German and partly in English.
/Mit einem Rückblick auf die Konferenz ARCHIVIA14 greift diese Radiosendung zwei zentrale Fragestellungen an Freie Archive auf. Welche Wege müssen verhandelt werden, um lizensierte Materialien im Rahmen von nicht-kommerziellen, freien Archiven der Öffentlichkeit zugänglich zu machen und wie kann das Archivieren von Inhalten von der Öffentlichkeit selbst mitgestaltet werden? Kommt man künftig ohne Archiv-Koordinierende aus? Dazu hat Helen von Radio CORAX mit Tamar Millen von der Community Media Association in Großbritannien und mit Joachim Losehand von Radio FRO in Österreich gesprochen. Die Radiosendung ist zweisprachig in Deutsch und Englisch./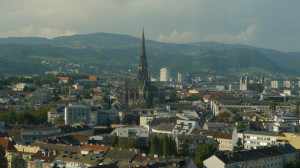 The original language version of all lectures are available in audio:
http://www.archivia.at/nachhoeren/
…and in video:
http://www.archivia.at/videos/
All the music played on the show is published under Creative Commons license (September 2014).
download